Welcome To Our Website

Christof Schwald
O ur web site is indebted to our cousin and good friend, Christof Schwald, of Maulburg, Germany.
It is Christof who discovered
Great Grandpa Fred's birth record
in the Kandern town clerk's office.

C hristof, our family is forever grateful to you for giving us our Deutsche Stammbaum (German Family Tree)
which has enabled us to connect with other Schwald
families across the world.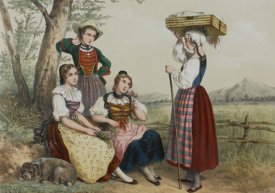 Women in traditional clothing. (Swiss National Library)
O ur paternal great grandmother's Swiss ancestry can
be traced back to the mid 1500's, some of the earliest
records we have collected thus far.

Born in Bern, Switzerland, great grandma Lizzie Gyger
lived about 45 miles from southern Germany's Black
Forest, birthplace of her husband, Fred Schwald. Although they met and married in Seattle, Washington,
they shared a similar language and culture due to the
close proximity of their birthplaces.


3. Bergh-Magerholm Trees: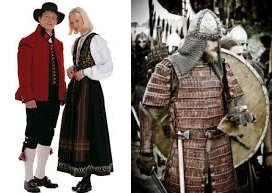 Traditional Norwegian Costume, Viking Warrior.
A lthough our paternal grandmother's Norwegian ancestral records are scarce, Norway's culture and Vik-
ing sagas add a another unique and fascinating dimen-
sion to our family's genealogy.

FEATURE ARTICLES


SCHWALD - 1896 Germany to U.S.A.
Great Grandpa Fred Schwald's journey: Sitzenkirch, Germany → Seattle, Washington.



GYGER - 1870 Switzerland to U.S.A.
Great Grandma Lizzie Gyger's journey: Bern, Switzerland → Ohio → Seattle, Washington.



BERGH - 1923 Norway to U.S.A.
Grandma Johanne Bergh's journey: Kristiansund, Norway → Seattle, Washington; her unfortunate death at age 24.


Cannot Find A Family Member?

W e have thousands of family records that are not yet uploaded to our web site.

If you have questions regarding a specific family or family member, please feel free to contact us.

Perhaps we have additional information in our archives to assist you.




Typical early California mission.
A
lso
featured is our direct maternal Hispanic ances-
tral relation to fourteen pre-1782 founding families of California.
S panish colonization of California consisted of the following Major expeditions and recruitments:

1. 1769 - PORTOLA EXPEDITION
★Velicata, Mexico → San Diego & Monterey
Soldiers & priests, First presidios & missions

2. 1771 - SOLDIER TRANSFERS
★Mexico → Msn. San Gabriel
21 soldiers, 5 mule drivers
★Guayamas, Mexico → San Diego
12 soldiers, 10 of them go to Monterey

3. 1773 - RIVERA RECRUITMENT
★Guadalajara, Mexico → Monterey
51 soldiers

4. 1774 - ANZA'S FIRST EXPEDITION
★Tubac, Mexico → Msn. San Gabriel & Monterey
3 padres, 20 soldiers, 11 servants, 35 mules,
65 cattle & 140 horses

5. 1774 - Lt. ORTEGA ESCORTS FAMILIES
★Loreto & Velicata, Mexico → San Diego
Families of Rivera's 1773 recruited soldiers

6. 1775 - 1776 - ANZA'S SECOND EXPEDITION
★Tubac, Mexico → Monterey
200 soldiers & families to colonize San Francisco

7. 1777 - PUEBLO DE SAN JOSE GUADALUPE
★San Francisco Presidio, Alta Cal. → San Jose
68 Pobladores to colonize Pueblo San Jose

8. 1781 - RIVERA EXPEDITION
★Los Alamos, Mexico → Msn. San Gabriel
Soldiers & families to colonize Los Angeles, Santa
Barbara and new channel missions.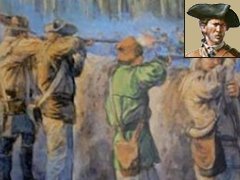 Virginia Colonial Militia
O ur maternal 4th great grandfather Charles J. Buck served four months during the Revolutionary war. He volunteered in 1777 at the Little levels of Greenbrier in Bottetourt County Virginia [sic: Botetourt County; near present Hillsboro in Pocahontas County WV].

Charles J. Buck and family eventually moved to Ohio,
where he lived out the remainder of his life. His ances-
tors most likely immigrated from England.

FEATURE ARTICLES


JOSE MARIA VERDUGO - 1769 Portola Expedition
Our 4th Great Grandfather's journey: Mexico
→ California; Rancho San Rafael land grant.



EFIGENIO RUIZ - 1781 Rivera Expedition
Our 4th Great Grandfather's journey: Mexico
→ California; settlement in Santa Barbara.



The Loss of Rancho San Rafael
Rancho history. Our 3rd Great Grandfather
Julio Verdugo's loan, hard times & Rancho San Rafael's foreclosure.

CONTACT US



Have questions or comments about the information on this site?
CONTACT US
We look forward to hearing from you.