Welcome To Our Website

Christof Schwald
O ur web site is indebted to our cousin and good friend, Christof Schwald, of Maulburg, Germany. It is Christof who discovered Great Grandpa Fred's birth record in the Kandern town clerk's office.

C hristof, our family is forever grateful to you for giving us our Deutsche Stammbaum (German Family Tree) which has enabled us to connect with other Schwald families across the world.
O ur story started out as the search for our paternal great grandfather Fred Schwald's birth place and family. Little did we know it would turn into a Schwald Family Genealogy project, connecting us with Schwald families worldwide.


Gyger-Leuthold Family Trees: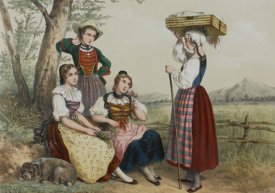 Women in traditional clothing. (Swiss National Library)
O ur paternal great grandmother's Swiss ancestry can be traced back to the mid 1500's, some of the earliest records we have collected thus far.

Born in Bern, Switzerland, great grandma Lizzie Gyger lived about 45 miles from southern Germany's Black Forest, birthplace of her husband, Fred Schwald. Although they met and married in Seattle, Washington, they shared a similar language and culture due to the close proximity of their birthplaces.


Bergh-Magerholm Family Trees: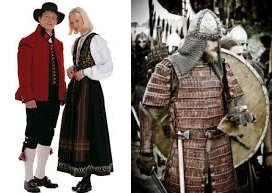 Traditional Norwegian Costume, Viking Warrior.
A lthough our paternal grandmother's Norwegian ancestral records are scarce, Norway's culture and Viking sagas add a another unique and fascinating dimension to our family's genealogy.

FEATURE ARTICLES


SCHWALD - 1896 Germany to U.S.A.
Great Grandpa Fred Schwald's journey: Sitzenkirch, Germany → Seattle, Washington.



GYGER - 1870 Switzerland to U.S.A.
Great Grandma Lizzie Gyger's journey: Bern, Switzerland → Ohio → Seattle, Washington.



BERGH - 1923 Norway to U.S.A.
Grandma Johanne Bergh's journey: Kristiansund, Norway → Seattle, Washington; her unfortunate death at age 24.


Cannot Find A Family Member?

W e have thousands of family records that are not yet uploaded to our web site.

If you have questions regarding a specific family or family member, please feel free to contact us.

Perhaps we have additional information in our archives to assist you.