Fred Schwald's Journey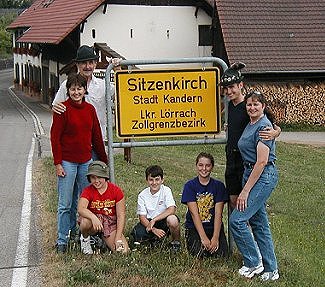 Fred Schwald's American descendents visit his home town 2003.
Our paternal Great Grandfather Fred was born Johann Friedrich Schwald on 2 July 1874 in the small Southern German Black Forest village of Sitzenkirch, located just north of the Germany/Switzerland border.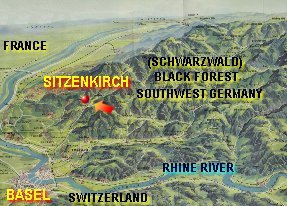 Fred Schwald's home, Sitzenkirch. (Click to enlarge)



Fred was the oldest child born to Johannes Schwald and Anna Marie Kropf. He had a sister, Emilie Marie, and three brothers; Ernst Friedrich, Reinhard Julius, and Ernst Leonhard. He was a baker by trade, and learned gardening skills from his father, Johannes, whose occupation was that of a weaver.

Family folklore say that Fred's father encouraged him to start a new life and immigrate to America in 1896 in order to avoid conscription into the German army during this time of political unrest.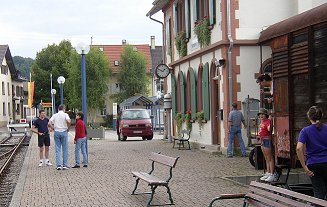 Fred Schwald left Germany from this Kandern train station in 1896.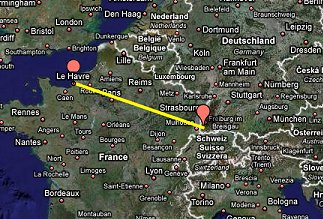 Fred Schwald's train trip to Le Havre.



Fred, at age 22, left Germany, taking a train from Kandern, a town just south of Sitzenkirch, and traveling to the port of Le Havre, France, where he boarded the ship, La Touraine, and sailed to the USA, landing on Ellis Island Immigration Center, New York on 12 September 1896.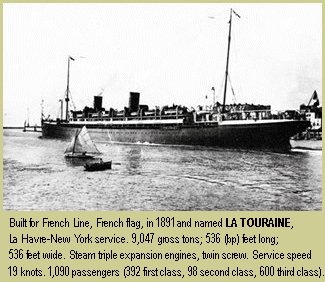 Fred's ship, "La Touraine".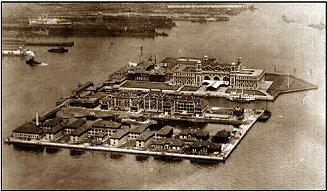 Ellis Island Immigration Center circa 1900.





We are told Fred lived with an Uncle in New York for about a week (probably his father's brother, Philip Swald) before traveling to Seattle, Washington, to be near his mother's brother and two sisters.

These Washington relatives included uncle Karl Friedrich "Fred" Kropf and aunt Maria "Barbara" Kropf of Seattle, and aunt Sophia Kropf Young (Jung) of Sultan. Aunts Maria Barbara and Sophia Kropf, both unmarried and living in Sitzenkirch at the time of Fred's birth, were listed as baptismal sponsors on his official German christening record.

In Seattle 1898 Fred married Elisabeth "Lizzie" Gyger (pronounced gee-ger), an immigrant seamstress from Bern, Switzerland. They had seven children, Lester Reinhart b. 1898; unnamed female b. 1899; Bernice Ruth, b. 1900; Benjamin Philip b. 1901; Winifred N. b. 1903; Paul Oscar b. 1905; and Kenneth David b. 1906. The unnamed female died in 1900 at age 1 to 1 1/2 years old. We believe she is the same unnamed Baby Schwald who is buried in the Evergreen-Washelli Cemetery in North Seattle. The cemetery has no information for this "Baby Schwald" other than year of death and grave location.

Around 1905 Fred and Lizzie moved to 6950 Woodlawn, N. (located on the east side of Green Lake in Seattle), and Fred was listed as a gardener. At some point in 1910, he converted this same residence to a small grocery store called, "Fred Schwald & Co. Grocery".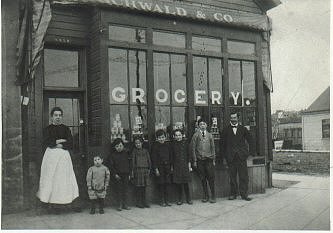 L-R Lizzie, Kenneth, Paul, Winnie, Ben, Bernice, Lester, Fred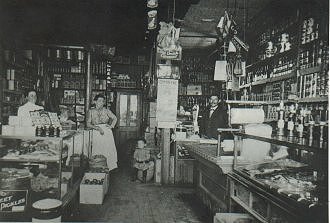 Mid-R Lizzie, Kenneth, Fred



In 1915 Fred and Lizzie sold their grocery store and moved to 85th and 5th Avenue in North Seattle. They lived here for at least five years. Prior to 1927 Fred and Lizzie purchased 10 acres of land three blocks Northeast of them in North Seattle, which extended north to the future site of Northgate Mall in Seattle, Washington. Fred went to work for Black Bear clothing manufacturer as a pattern cutter.

Fred cultivated his land to include a large orchard, vegetable gardens, poultry, and even operated a dairy for a time. People would come from miles around to purchase his eggs and the excellent fruits and vegetables he grew.


Fred in one of his famous gardens.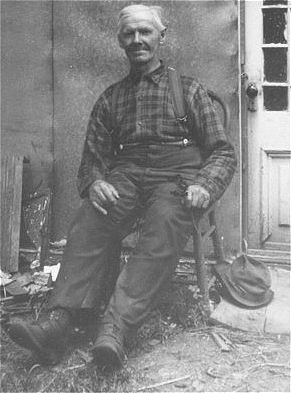 Fred, end of the work day.


Great Grandpa Fred's many occupations included baker, gardener, expressman, grocer, dairyman, janitor, driver and pattern-cutter.

Fred sold his house and land about 1949, 12 years after Lizzie's death in 1937, and moved to Coeur d'Alene, Idaho with his son, Lester.

Fred died in Coeur d'Alene, Idaho in September 1951 and was buried in Forest Cemetery there.